60 Years of Commitment to Maintain The Highest Standards of Surgical Practice in Thoracic, Cardiac and Vascular Surgery
ABOUT PATACSI
We are an organization of competent, ethical and socially responsive surgeons working to ensure quality of thoracic, cardiac and vascular surgery practice in the Philippines.
OUR VISION
Our vision is to provide world class thoracic, cardiac and vascular surgical care responsive to the needs of the Filipino people.
OUR VISION
Blogs
PATACSI COVID-19 CRISIS DRIVEN RECOMMENDATIONS on THORACIC, CARDIAC and VASCULAR SURgery
Surgical Training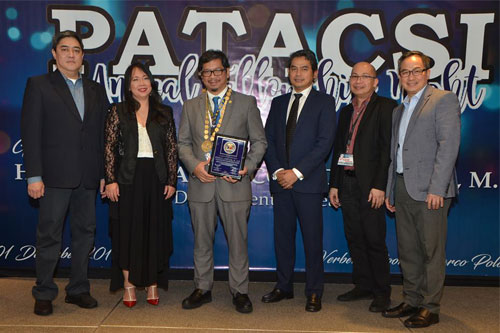 TCVS New Core Curriculum
A Resolution on the implementation of the new TCVS curriculum effective January 2017

. This Resolution is in consonance with our PATACSI mission and vision and with accepted international curriculum standards.
"WHEREAS, the Philippine Association of Thoracic and Cardiovascular Surgeons Inc. (PATACSI) through its Surgical Training Committee, has the prime responsibility of reviewing and revising the TCVS curriculum to keep it relevant and abreast with accepted international curriculum standards. And, in consonance with Article VIII Section 1.L (Committee on Surgical Training) of our constitution, PATACSI is duly tasked to evaluate and revise the existing TCVS curriculum if deemed necessary, through our regular curriculum workshops.
Forum
PATACSI: UPDATES on CABG TRAINING: TECHNIQUES & TRENDS – WEBINAR SERIES




PHILIPPINE COLLEGE OF SURGEONS MIDYEAR CONVENTION - 46th MIDYEAR CONVENTION: "CURRENT DIRECTIONS IN PHILIPPINE SURGERY"

PATACSI 60th FOUNDATION DAY and POSTGRADUATE COURSE PROGRAM

PATACSI 60th FOUNDATION DAY and POSTGRADUATE COURSE PROGRAM
MICS Minimally Invasive Cardic Surgery Workshop February 28 2019
MICS Minimally Invasive Cardic Surgery Workshop February 28 2019
MICS Minimally Invasive Cardic Surgery Workshop February 28 2019